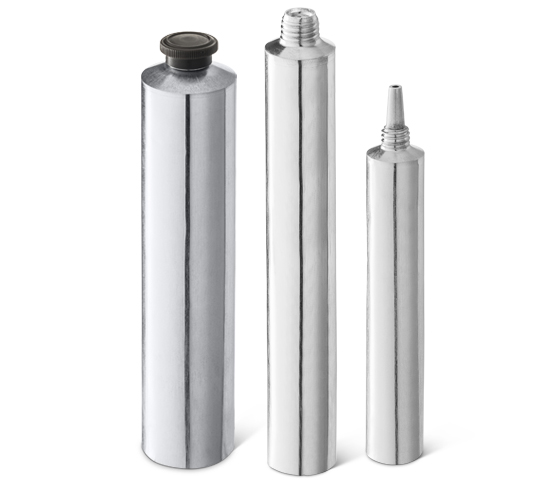 Alu Tubes
Aluminum tubes give safety to semi-solid products, as they have a light barrier, moisture and oxygen (airless packaging).
It is a flexible structure, which provides the hygienic of creams, gels and poems with precise dosage. It can be produced with a seal, which makes it inviolable.
They are decorated in offset printers, with different possibilities of finishes, such as glossy, frosted, pearlescent, metallized, and admit different formats of covers.
Aluminum tubes are infinitely recyclable.